"Whether it's Japanese rice vinegar, Singaporean sambal belachan, or Thai sweet chili sauce, I enjoy experimenting with Asian flavours and Western cooking techniques. My passion in fusion dishes blossomed as I worked with French, Italian, and Japanese establishments, where I gained a better appreciation for the unique strengths of each cuisine. My creations at Meta Restaurant reflect this global influence. But at the same time, I believe that harmony is essential – not one cuisine should dominate the creation, and ingredients should complement each other.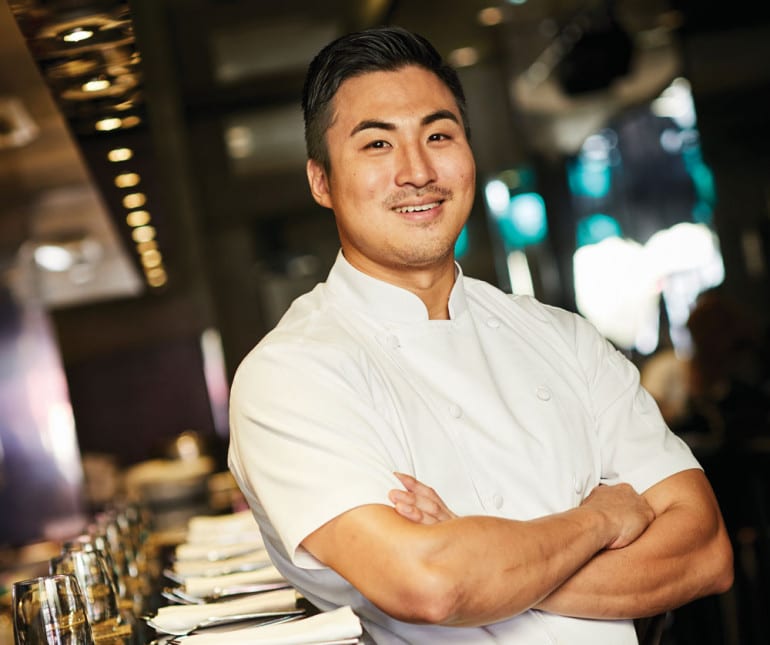 In all my fusion dishes at Meta Restaurant, I follow three guiding principals – a balance of flavours, texture, and umami. For this dish I've created, I used Hamachi sashimi from the Kagoshima Prefecture to give it a fresh taste. It is then paired with avocado and crème fraîche for a smooth texture and a Western twist. I've also added an umami-rich mixture of rice vinegar, olive oil and basil to balance the dish's lighter flavours. To highlight the vitality of summer, I've garnished this Japanese Hamachi with sprigs of seaweed and purple baby shiso for a pop of colour. The bright globules of basil swirling in the vinaigrette also call to mind the verve and greenery one would see on a summer's day.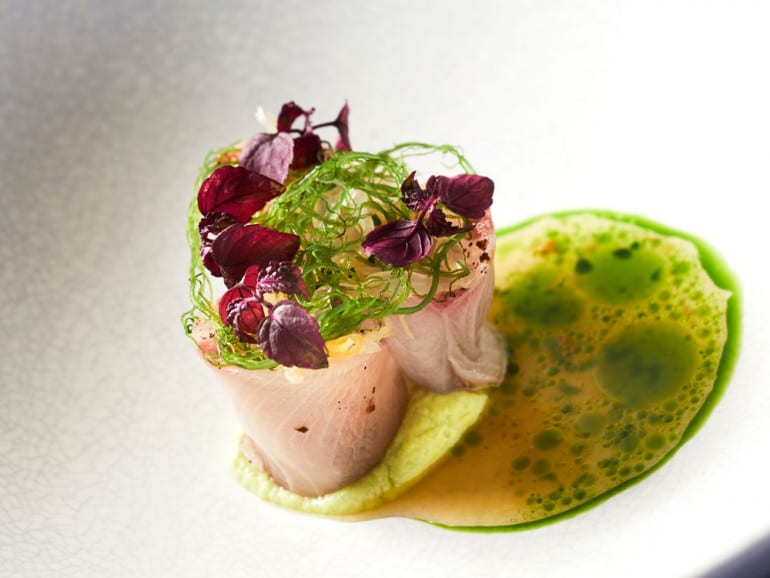 When using Japanese ingredients, freshness is key and can make or break the success of a dish. We don't have the privilege of daily supply shipments since Japanese ingredients only come in thrice weekly. So it's important to respect the produce and to keep them as fresh as possible for the best dishes."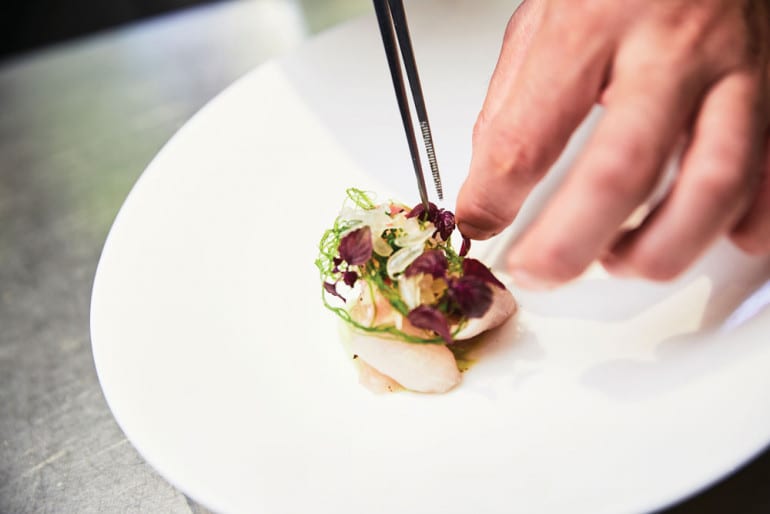 (TEXT Matthew Fam  Photography Raymond Toh/vineyardproduction)
Chef Sun Kim
At 32, Chef Sun Kim is a rising star in the constellation of culinary masters. The South Korean native's first inklings of fusion cuisine started when he worked with several French and Italian restaurants in his home country. After few years of working under renowned Chef Tetsuya Wakuda in Sydney, he set his sights on Singapore's Waku Ghin Restaurant at the glitzy Marina Bay Sands. In 2015, Chef Kim opened Meta Restaurant, an establishment known for its delectable fusion cuisine. He brings us the best of the world's flavours with beautifully balanced creations. 
Meta Restaurant
9 Keong Saik Road
Tel: 6513 0898