Nara has not one but THREE UNESCO World Heritage Sites. But they don't just each point to one singular place or building, these three sites refer to a collection of monasteries and monuments, which, I think, is testament to just how historically and culturally rich the area is.
As Japan's first permanent capital, Nara was a religious and political hotspot. When the influence of the monasteries grew too large, the capital was moved to Nagaoka in 784. Today, they are visited by both tourists and pilgrims alike.
Stop 1: Mount Yoshino
My "temple trail" began at the crack of dawn at the Kimpusen-ji Temple in Mt. Yoshino.
A majestic sight, Kimpusen-ji Temple is the head temple of a uniquely Japanese religion known as Shugendo, which embraces aspects of Shintoism, Taoism, and Buddhism. The temple is part of the UNESCO World Heritage Site known as "Sacared Sites and Pilgrimage Routes in the Kii Mountain Range". Its foundation dates back to the 7th century but numerous conflicts resulted in its main hall getting damaged and rebuilt several times. The current hall was constructed in 1592 and has been designated as a National Treasure.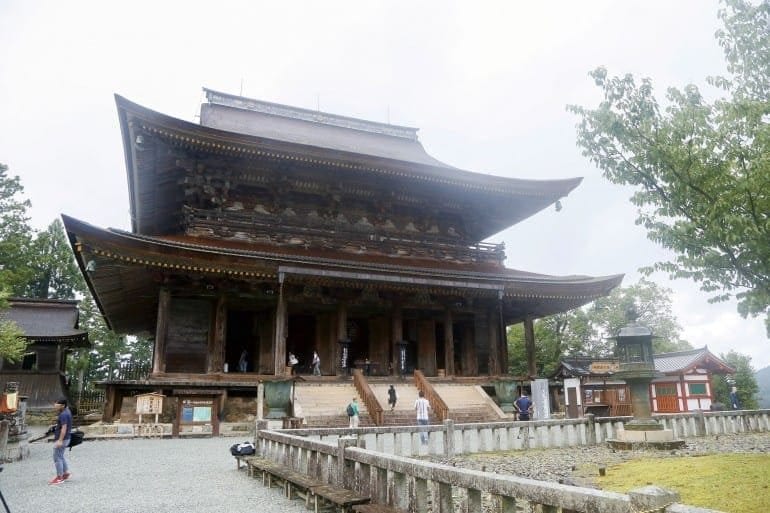 Three statues of Zao Gongen – the wrathful bodhisattva that is the chief deity of Shugendo – are enshrined side by side in this temple, with the largest measuring 7.28m. They are considered so important they are hidden from public view and are only shown during special festivals.
Kinpusen-ji Temple
2498 Yoshinoyama, Yoshino-cho, Yoshino-gun, Nara 639-3115
Tel: 0746-32-8371
Stop 2: Tenkawa Village
The village is the location of Mount Omine, which is the sacred peak first utilised by En-no-Gyoja, founder of Shugendo, for his practice 1,300 years ago. Standing at the peak is the Ominesan-ji Temple, where it remains off-limits to women to this day.
Besides temples and shrines, you can find Instagram-worthy spots like a pair of iron sandals that are so heavy because, according to local lore, only a holy man like En-no-Gyoja could walk in them.
There are three temples you can visit at Tenkawa. The first is Ryusen-ji Temple, known for its refreshing spring where monks can meditate in. The second is the Tenkawa Daibenzaiten-sha Shrine, one of three shrines in Japan dedicated to Benzaiten, a female goddess who is considered a patron to art, literature, music, and eloquence. Last, we visit Tochio Kannondo – a closet-sized shrine where you'll find a statue of Buddha with a kind smile, carved by a wandering monk named Enku.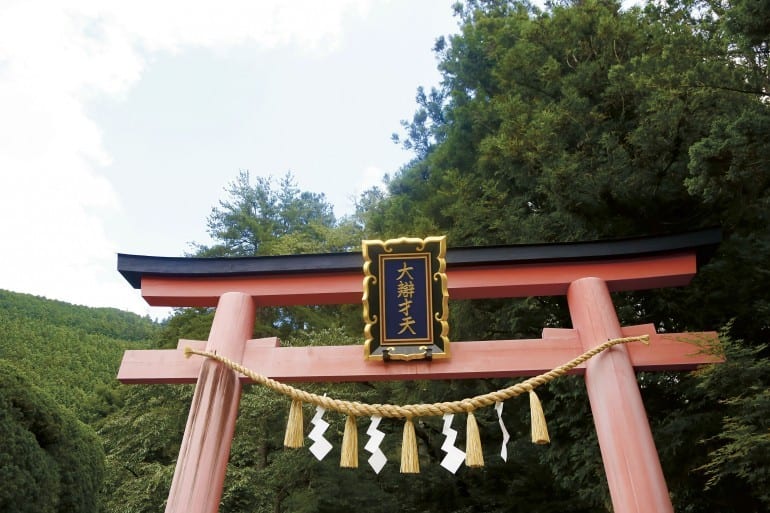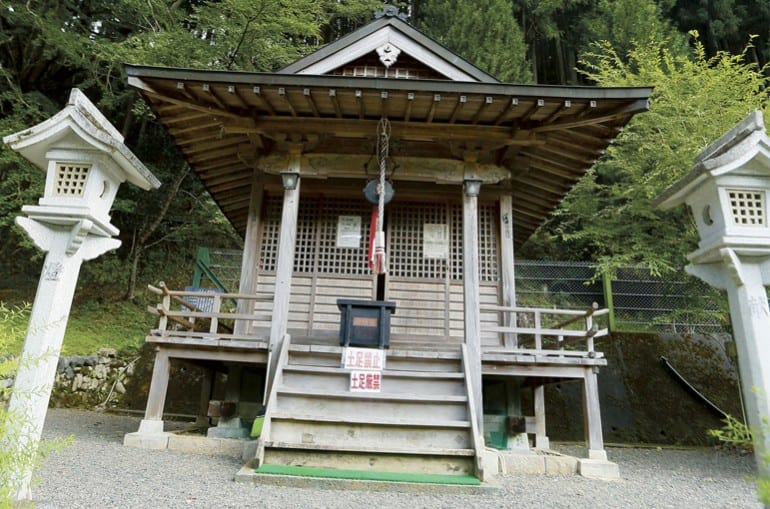 Ryusen-ji Temple
494 Dorogawa, Tenkawa village, Yoshino-gun, Nara, 638-0431
Tel: 0747-64-0001
Daibenzaiten-sha
107 Tsubonouchi, Tenkawa village, Yoshino-gun, Nara, 638-0321
Tel: 0747-63-0558
Tochio Kannondo
Tochio, Tenkawa village, Yoshino-gun, Nara, 638-0542
Tel: 0747-63-0999
Stop 3: Miwa area
The Miwa area is renowned for its exquisite drinking water and as the home of the god of sake. Miwa is also where you will find Japan's oldest shrine, Omiwa Shrine.
This shrine is notable for its lack of sacred images and objects because the god it is worshipping here is Mount Miwa itself.
There is a legend that a white snake inhabits the vicinity of this shrine, and that it is actually a deity. Legends have it that it lives under a 350-year-old pine tree, Minokamisugi. In front of the tree, you can make an offering to the white snake using its favourite meal – an egg and a bottle of sake.
Although you will find more famous temples like Todai-ji Temple in the city, to fully soak up the spirituality that surrounds Nara, you should set aside time to visit the temples in Yoshino, Tenkawa and Miwa; it'll be worth it.
Omiwa Shrine
1422 Miwa, Sakurai city, Nara, 633-8538
Tel: 0744-42-6633