With so much good food available, it's hard to decide where to eat. Here are some of our top picks.
Mori no fuu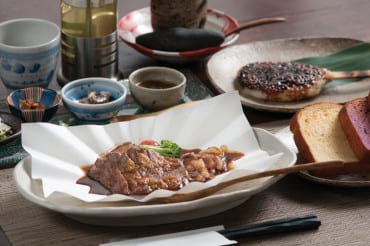 At this Japanese-style French restaurant, many of the food items are prepared from scratch by Chef Koji Tsutsumi, who has 16 years of experience working in French fine dining restaurants in Tokyo. The bread here comes in an Instagram-worthy array of colours, each highlighting its key ingredient – white (sake husks), purple (purple sweet potatoes), yellow (green tea), and even black (charcoal powder).
Be sure to also try Chef Tsutsumi's homemade vinegar, which he prepares with the help of a herb therapist. Some of the unique flavours include hibiscus, goji berry, and lemongrass. Another local ingredient you'll find at Mori no fu is the famed mikkabi beef, where the cattle have been fed with ground mikan peels.
Homerun-ken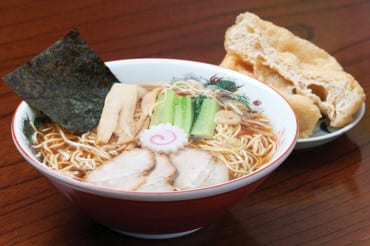 If you're visiting the historic Futamata Station along the Tenryu Hamanako Railway, you definitely have to try the delicious shoyu ramen at Homerun-ken. The broth is made with pork bones, garlic, onions, and of course, shoyu. What's special about the ramen here is the addition of seaweed from Lake Hamana, which Owner Masahide Yamamato insists doesn't melt into the soup (unlike other types of seaweed). "This allows diners to enjoy both the flavour of the soup as well as the seaweed," he explains. Another special ingredient is the beancurd puff, which you dip into the broth to soak up the richness of the ramen broth.
Kappo Hikumano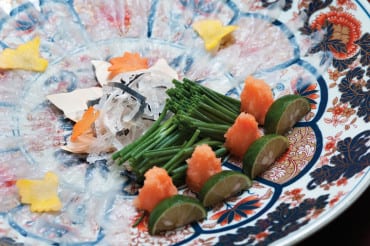 One of the best places to enjoy Hamamatsu's famed unagi is at Kappo Hikumano located in Hotel Kokonoe. Here, they serve the eel dish in a variety of styles – with tare sauce, shirayaki (without sauce), in a broth made with chicken and bonito, as well as Yanagawa style, where the eel is served in a pot with burdock root. Another local delicacy you can enjoy here is fugu, which is best enjoyed sashimi style. 
Biwa no ki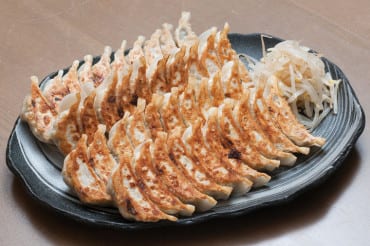 What started as a humble gyoza shop has since expanded to a full-fledged restaurant that is often packed to the gills with hungry patrons. There are 16 different types of gyoza (pan-fried dumplings) here, but the most popular is still the original version, which comes with shiitake powder. "Our gyoza is very special. You won't find any like it anywhere else," says Takekazu Hayashi, the owner of Biwa no ki. "Many of our customers eat 10 dumplings at a go. Some even eat 20!", he says. The gyoza here is stuffed with cabbage, onions, and minced pork from Kosai, a city located next to Hamamatsu, and is light and oh-so-yummy. However, the secret is—as they say—in the sauce. The sauce served at Biwa no ki is a piquant blend of shoyu, vinegar, chilli oil, sesame oil, and a top-secret ingredient, and is made using a recipe Hayashi came up with himself. 
Hokoji Temple

You might be wondering, "Wait, isn't a temple a place for worship? What can I eat here?" Well, at Hokoji Temple, which was established in 1334, you can enjoy a heartwarming meal of vegetarian unagi. Made with tofu, lotus root, and yam, this mixture is minced and shaped to look like an unagi before being placed on top of a piece of seaweed and deep-fried. From there, the chef then broils it in shirayaki sauce and serves with rice. According to head chef Toshiro Matsui, the majority of ingredients used here are sourced locally, so guests can enjoy the different seasonal ingredients.
Hasegawa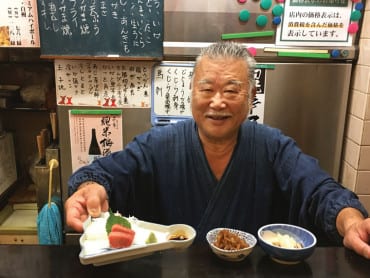 We stumbled on this hole-in-the-wall izakaya (a type of informal Japanese gastropub) on our first night, and went back there at least three more times during our trip. That's how good the food is. The proprietor, who has over 43 years of experience running an izakaya, sources most of his ingredients from the region – from the mikan and persimmons, to the clams and oysters. At Hasegawa, you'll get some of the freshest sushi around, but their cooked food is equally as good. In fact, the recipes for their yakitori and kabayaki sauce have been unchanged for 43 years because customers simply can't get enough of it! 
Ten-Kuu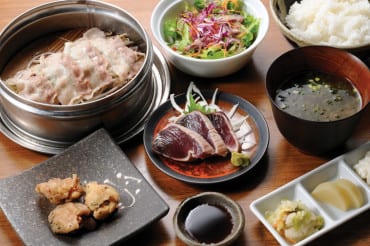 This family-friendly restaurant had its beginnings in Hamamatsu City but is quickly expanding throughout Shizuoka Prefecture, with 10 outlets dotted across the area. While they pride themselves on serving a wide variety of seasonal ingredients throughout the year, there are several specialty items that are mainstays on the menu. For starters, there's the finger-lickin' good fried chicken and the healthful diced tuna steak. A must-try is the squid and squid liver stew, which packs a whole lot of umami punch. 
Nicoe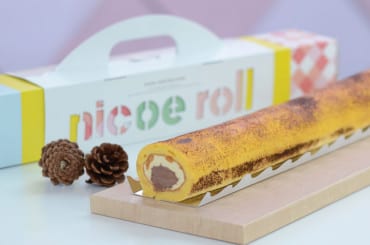 Welcome to this confectionery wonderland, home to three specialty sweet shops and The Courtyard Kitchen, a restaurant whose menu is designed by Michelin-starred chef Shinji Harada. Decked with family-friendly facilities like a playground, this restaurant also serves dishes made from local produce. Some of the snacks worth buying include the Nicoe Long Roll Cake, which is a whopping 50 cm long creation filled with chocolate and vanilla cream, and burnished with caramelised sugar on the outside. Another must-buy is the assorted dips from Coneri Deli, best paired with bread sticks – also available here.