Andrew Tjioe, president and CEO of Tung Lok Group, tells us why his renowned restaurant chain prefers to use premium Japanese produce in its exquisite Chinese dishes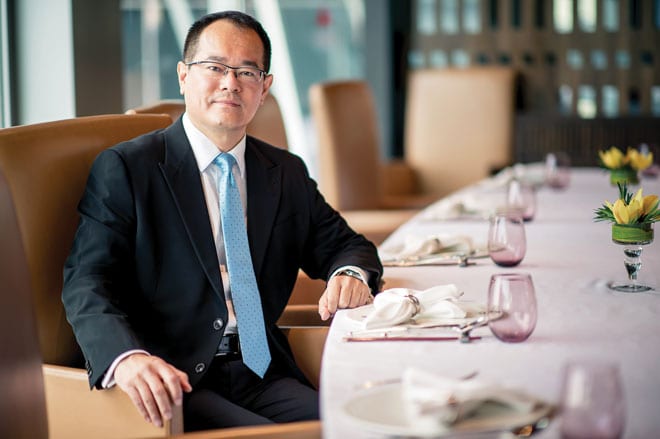 Believe it or not, Andrew Tjioe's first taste of sushi was such a bad experience, he remembers it vividly.
"I didn't have my first taste of sushi until I was 28. This was at one of the so-called best Japanese restaurants in Singapore, in 1986. I was already in the food business and thought I should give sushi a try because, although I had already started on Japanese food when I was 19, I had never eaten anything raw. But that first experience was really bad. The fish was, well, fishy — and I almost threw up! I was totally put off by sushi, and I didn't try it again.
It was only a full year later, when a Japanese chef convinced me to try sushi in his restaurant, that I reluctantly agreed. And I was surprised — the sushi wasn't fishy at all. In fact, it was really good! This was at Yoshikawa restaurant, in Liang Court. That experience completely changed my mind about sushi. More importantly, that significant turning point helped me realise how important the freshness of ingredients are. This is why I insist on the best produce to be served in our restaurants. Now, I travel at least twice a year to Japan, to explore and learn more about its best restaurants and food.
Although Tung Lok is a multi-restaurant group and we have about 18 different dining concepts, we didn't run a Japanese restaurant until we acquired Sushi Mieda in 2017. However, many of our Chinese restaurants have already been using Japanese ingredients since day one. Some examples are scallops, ikura, and also vegetables and sauces.
This year, Tong Le Private Dining worked with Media Japan Pte Ltd for the second year running, to present specialities from Niigata City. For two weeks, we crafted a special menu featuring ingredients specially sourced from Niigata — including rice, seafood, fruits, meat and vegetables. It was a rounding success, as the restaurant was fully booked throughout.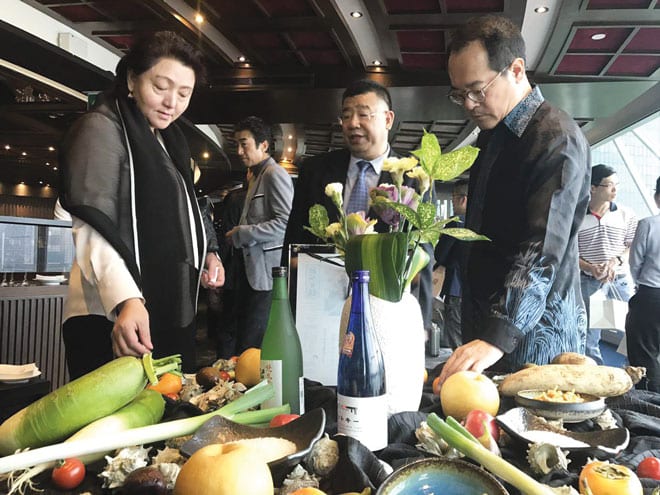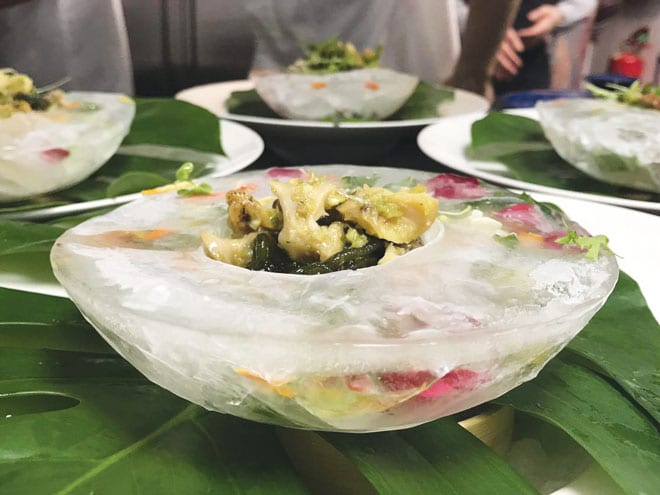 Nowadays in Singapore, you can have food of as good a quality as in Japan. Japanese produce is very well-liked in Singapore. The Japan Tourism Authority's Department of Agriculture is very keen on promoting their products and I thought it was very astute of them to work with Chinese restaurants like us. After all, Japanese restaurants already use Japanese ingredients; you don't need to promote it to them.
We welcome any Japanese food supplier to introduce us to their products. To me, the quality of Japanese produce is outstanding. People always think that the Japanese are very particular when it comes to quality; this helps us promote the products without much effort.
I enjoy doing business with the Japanese because they are careful and cautious. They take much longer to negotiate terms — they will check every word until they are satisfied — but I think they are also taking the time to try and understand you. Once you have built up a rapport and the agreement is signed, they will never look at the agreement again. Even for future projects, they will never talk about the agreement again because by then, they trust you. Sometimes though, this can take about one year!
Looking ahead, our next step is to go casual and 'fun'. My passion is in fine dining, but with the changing tastes of the millenials, presenting casual, pocket-friendly concepts is the way to go."
(TEXT  Jane Ngiam Photography Tung Lok Group)