A Fresh Feast
Komatsu City has lots of natural resources, which result in delicious produce and seasonal seafood.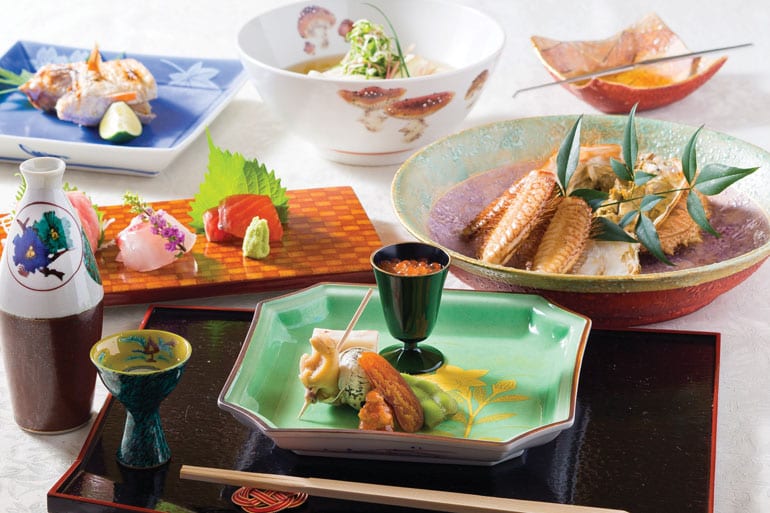 In any country, what is served on the dining table generally depends on where it is located on the geographic map.
The city of Komatsu is no exception. Located in the south-west region of Ishikawa Prefecture, the city is flanked by Mount Hakusan to the east and the Sea of Japan to the west. What this means: it has an abundance of natural resources, such as superior clean spring water and the freshest produce that any gourmand would love to cook with and feast on.
A signature produce of Komatsu City is the humble tomato. Here, the juicy red fruit is such an important symbol of the city's agricultural industry that there's even a Tomato Harvest Festival dedicated to it.
The Komatsu tomato is plump and sweet enough to be eaten on its own as a snack. Otherwise, it is used in jams and jellies or in curries to balance the spices with its sweet-tangy kick.
For something that is more seasonal, visit Komatsu City in winter time for its buri (yellowtail fish) and the iconic snow crab. The latter is fished only during the winter season, with the male species Kanou Crab surfacing between November and March and the female Kobako Crab appearing towards the end of December.
To pay homage to this delicious crustacean, the Awazu Onsen town in Komatsu City even has its own Crab Festival Special during the winter months. A soak in a hot spring, followed by a dinner of crab hotpot and warm sake—that is the good life for sure.
Komatsu's proximity to the bountiful Sea of Japan means that it also has many other species of seafood besides snow crab, something that the local Kajisuke restaurant, which has been around for more than 50 years, leverages on.
Here, the kaiseki dinner set may include ingredients such as tai (seabream) and Nodoguro (rockfish or blackthroat sea perch) from Komatsu City. Chef-owner Taro Kaji also uses local hairy crab in the simplest but tastiest way: He boils them in salted water.
Another key Komatsu trait here at Kajisuke? The restaurant serves its kaiseki dinner dishes on traditional kutani-yaki plates and bowls because the 38-year-old chef-owner wishes to promote and sustain the city's national art form. Local fresh produce eaten off beautiful and prized local ceramics? A win-win situation.