Indulge Your Senses
Whether you appreciate ceramics, nature or even vintage cars, you will have lots to do in Komatsu City.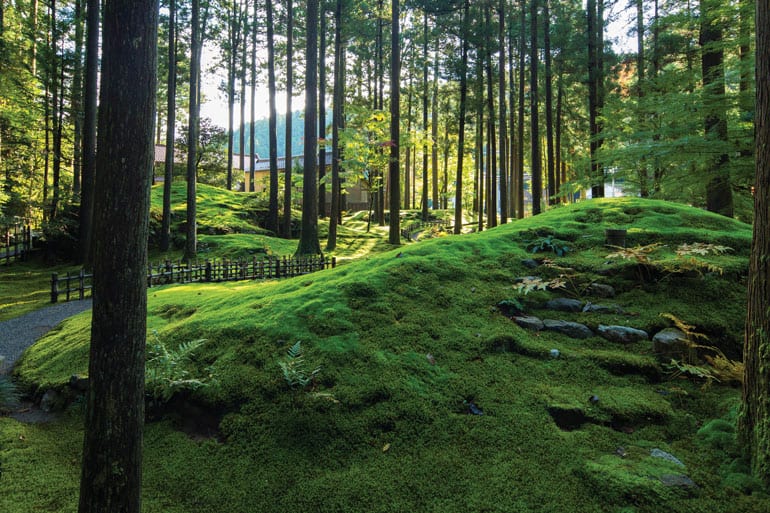 Bask in Nature at Hiyo Moss Garden
Enter a tranquil, serene world where soft sunlight filters through overarching cedar trees (the garden is named after them). About 50 types of moss are grown here, some for export to make vertical gardens as the plant is known for its hardy nature. Because so many varieties of moss are grown here, university students visit the garden to do research on the moss. Symbolic in ancient samurai culture, moss flourishes only in areas with very clean water—an indication of how pristine the resources are here. There's a small shrine here too. So who takes care of all this scenic beauty? A few families living in the neighbourhood—they have been maintaining the garden for hundreds of years. Visit any season except winter.
>>Read more about Komatsu Sights
Bring Home a Piece of Komatsu
From pretty ceramics to delicious jams, these are the souvenirs you'll want to share with family and friends.