Autumn is truly a spectacle for the senses and the season for satiating all of your cravings.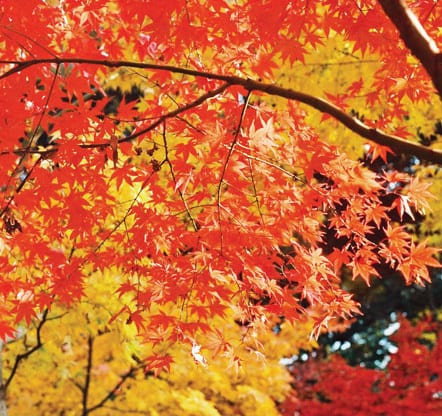 The feel of a cool, crisp day, after a sweltering summer. The crunch of leaves underneath your feet. And the bright hues of a stunning season—leaves once green now ablaze in vivid red, orange and gold.
These are the clearest signs of autumn in Japan, when the temperature dips and the humidity lifts. Ardent fans of the season would have checked out the official fall foliage forecast, hunting down the best spots for koyo (autumn leaves). The koyo season usually starts in mid-September in Hokkaido and continues southwards towards Kyushu.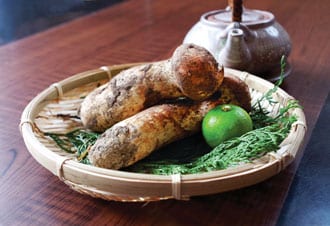 Besides scouring for koyo, the Japanese also celebrate the most important aspect of autumn — the harvest. One seasonal sight that is no less lovely than koyo is otsukimi, or moon gazing. Japan's version of the Chinese Mid-Autumn Festival, this tradition is marks the harvest moon and gives thanks to another successful seasonal harvest.
Matsuri or festivals are held during autumn to celebrate the bounty of the land. One of the country's most beautiful is Takayama's Hachiman Matsuri harvest festival, famous for the giant gilded floats that contain karakuri dolls and are decorated with paper lanterns.
A Postcard from Japan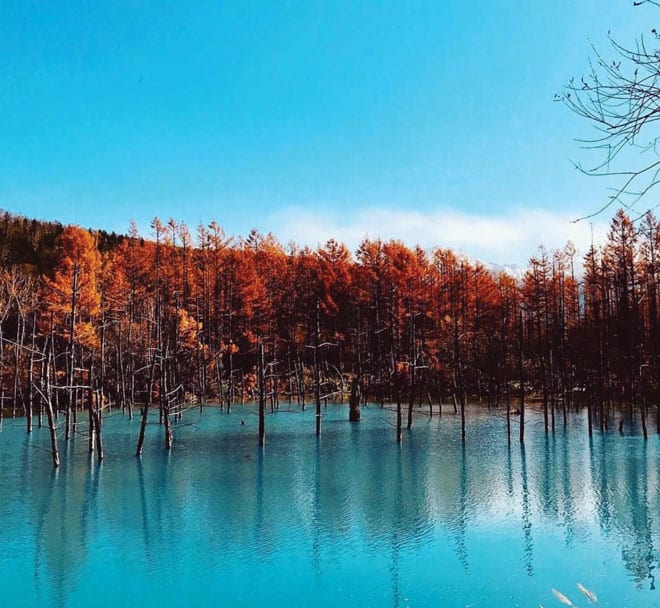 Oishii reader Kash Koh shares with us his favourite memory of autumn in Japan. He says, "Though the Biei Blue pond was man-made to protect the nearby village from a volcanic eruption, the river that fed it turned it blue. Thanks to this unexpected act of nature, the pond is a magnificent sight."