Whether it is Japan's food, flora or festivals that you find yourself endlessly fascinated with, spring has something for everyone.
If spring in Japan conjures up mental images of picturesque landscapes, fresh food and vibrant festivals, you would be quite right. With a new seasonal cycle breathing life into everything again, it's easy for wanderlust to hit. Here's a rundown of what to expect in springtime Japan.
Festive feasting
Nothing beats the freshness of ingredients used in seasonal spring dishes. For starters, quintessential Japanese vegetable takenoko (bamboo shoots) are exceptionally tender and fresh in spring. It is sometimes cooked with rice to add flavour to the rice.
Besides fresh vegetables, the Japanese also demand the highest quality from their seafood. Popular springtime seafood include hotaru ika (firefly squid), uni (sea urchin), and kinmedai (splendid alfonsino). When cooked with suitable dishes, these ingredients make for a luxurious and satisfying meal.
Strawberries are a popular springtime fruit. In fact, strawberry picking activities are also available from January to March.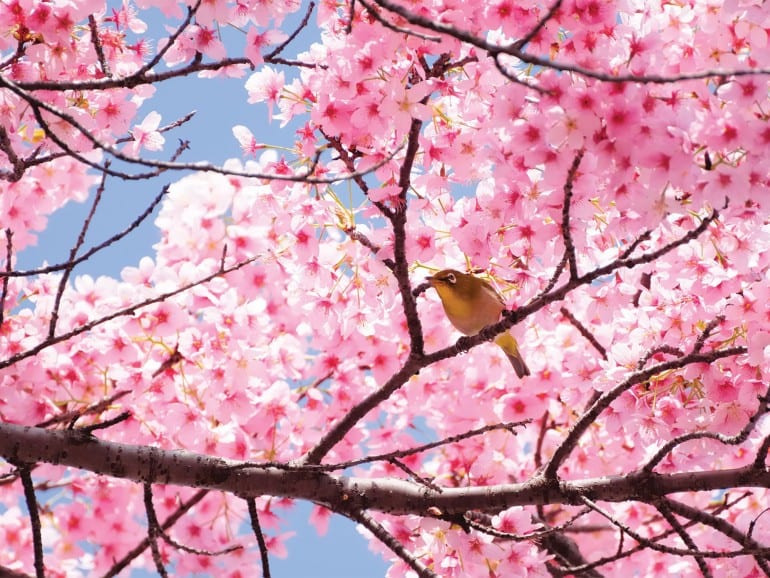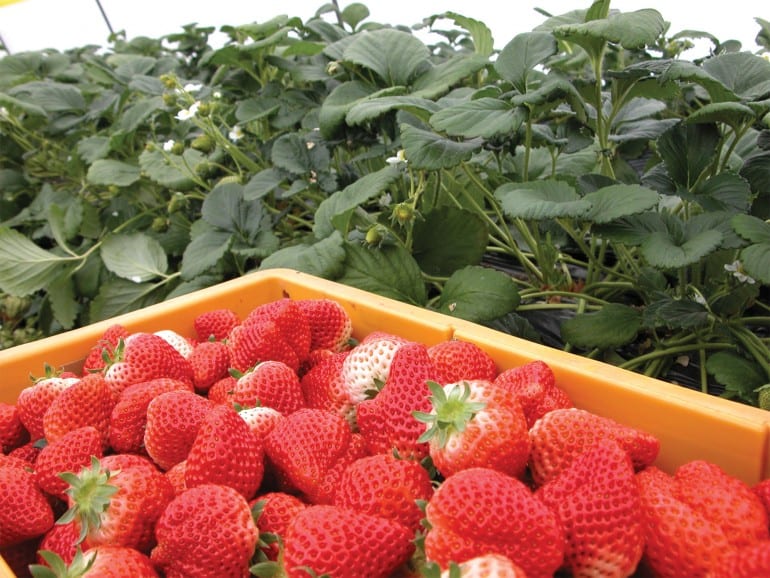 Flower power
Undeniably one of the most anticipated periods of the year, Japan's blooms are renowned for the crowds they draw. Arguably the most iconic springtime flower is the sakura (cherry blossoms). Another springtime flower, ume (plum blossoms) bloom from February to March, while the fruit of momo (peach blossoms) is said to drive away evil and holds special meaning for the Japanese. Momo is also commonly used in hinamatsuri (Girls' Festival), which is celebrated on March 3, to symbolise wellness and happiness for daughters.
Another attraction is Japan's brightly coloured tulips, which typically bloom in late April. At the Tonami Tulip Park, one million tulips of 450 different varieties herald in springtime in a breathtaking sea of various hues and shapes.
Out and about
With temperatures on the rise, spring is an ideal period to start exploring Japan's attractions and activities. A common springtime activity is Hanami (flower viewing) parties. These popular parties allow one to fully revel in the beauty of Japan's sakura, while enjoying an outdoor party. Favoured Hanami spots include Osaka Castle in Osaka and Shinjuku Gyoen in Tokyo.
If bustling festival vibes thrill your senses, don't miss Sanja Matsuri, one of the country's largest religious celebrations. Held on the third weekend of May at the Asakusa Shrine, the festival honours the three men who founded Tokyo's oldest temple, Senso-ji.
The lively festival involves portable shrines carried by men, women and children. In addition, the accompanying parade draws hundreds of thousands of spectators. From floats carrying musicians to dancers performing traditional dance all the way to the Asakusa Shrine, it's truly a sight to behold.
Japan is not only a treat for the senses, but also a choice destination for all kinds of travellers. Here's one for the bucket list: Experience it firsthand and be mesmerised by the unfiltered beauty of springtime Japan.
Dedicated to the gourmet wonders of Japan, Oishii magazine is published four times annually, with each issue addressing one season of the year. This spring issue, we take your tastebuds on a gastronomical journey of Japan's finest culinary springtime offerings. All we ask is that you bring a hearty appetite!