A Bountiful Harvest:Produce from Yamanashi
When you visit Yamanashi, one thing's for sure – you'll never go hungry. Surrounded by mountains and pristine spring water, the quality of the local produce is nothing short of excellent.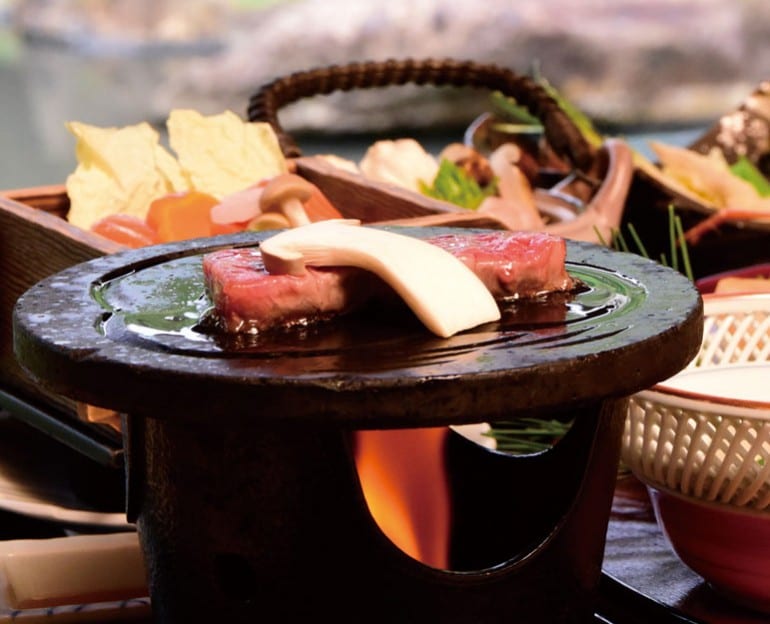 If you'll like a preview of some of the best dishes from Yamanashi, book yourselves into the Tokiwa Hotel. Located in the Yumura hot spring area of Yamanashi Prefecture, this hotel has a history dating back at least 80 years and has served generations of the Imperial family, foreign nobility, as well as other esteemed artists and writers.
Dining at the Tokiwa Hotel is an immersive experience in itself. The kitchen is helmed by Executive Chef Hideji Ono, who has over 40 years of culinary experience. Chef Ono uses only the freshest regional produce in his cuisine. Some noteworthy dishes include local Koshu beef cooked on a lava stone hot plate (the lava is extracted from Mount Fuji) and "Kai salmon" steamed in hot spring water. Despite its name, this is not actually a salmon; it is a local river trout and Kai is the old name for Yamanashi. Also served here in Autumn is the classic Dobinmushi (teapot soup), which comes with slices of Matsutake mushroom. Matsutake mushrooms are a delicacy, and their subtle fragrance lends the soup a beautiful aroma.
As its moniker — "kingdom of fruit" — suggests, Yamanashi is home to a rich diversity of fruits and vegetables. During your stay in Yamanashi, you can enjoy freshest veggies such as okra, yam, and burdock, prepared in a variety of styles. For fruits, take your pick from Koshu grapes, plums, peaches, strawberries, and Japanese pears.
In the following pages, we pay a visit to some of these local producers and find out more about what makes Yamanashi prefecture such a great place for agriculture.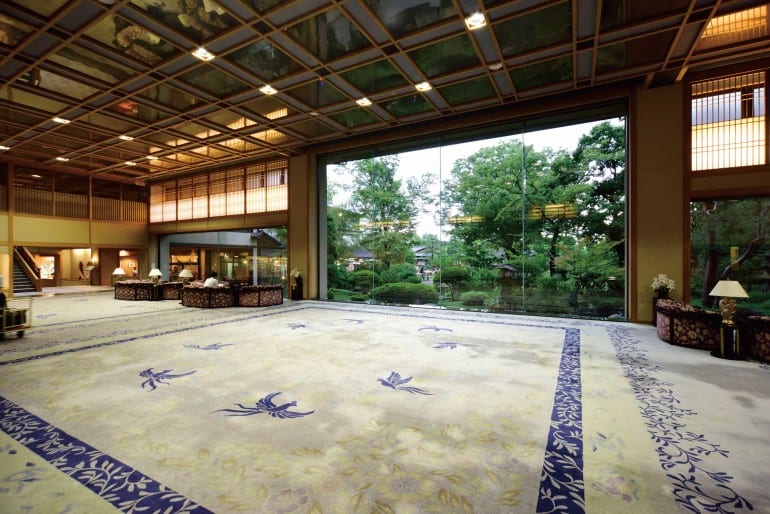 The entrance hall of Tokiwa Hotel. The view from the window captures the beauty of its famed traditional Japanese garden throughout the year. Established in 1929, Tokiwa Hotel has hosted many members of the royal family and foreign diplomatic visitors.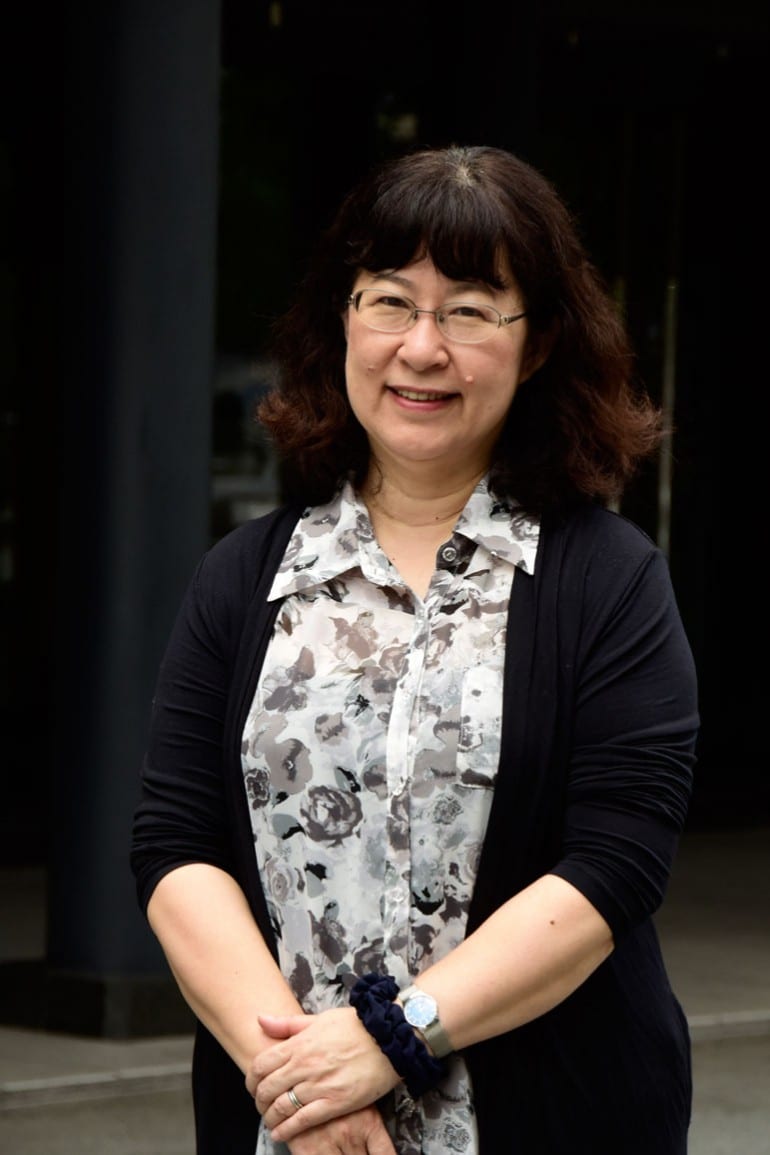 "Kofu, the capital city of Yamanashi Prefecture, is located in a valley surrounded by many mountains. The rainwater from the mountains washes away the good soil, making it hard for rice cultivation. However, the rocky ground that is left behind is great for growing fruit, which is why Yamanashi is the top region for fruit production in Japan. At Tokiwa Hotel, we are lucky to have ready access to such great produce so our guests can sample them through our chef's cooking."
– Hiromi Sasamoto Lawson, Tokiwa Hotel
(TEXT VANESSA TAI • PHOTOGRAPHY HIROSHI ORIMOTO)
>>Read more about Yamanashi Food
>>Read more about Yamanashi Sightseeing
>>Read more about Yamanashi Experience
>>Read more about Yamanashi Souvenirs