"Yaramaika" is a Japanese local dialect that is used to symbolise the city of Hamamatsu. Loosely translated to "Let's try!" or "Why not give it a shot?", this catchphrase embodies the spirit of innovation and enterprise that has fortified the city all these years. In the Meiji Period, the city of Hamamatsu began making musical instruments and today, it is a proud member of UNESCO's Creative Cities Network in the Field of Music. While the city's international music programs and citizens' active participation in musical activities were among the main reasons why it was recognised as a city of music, it's also worth noting Hamamatsu is the birthplace of several top musical instrument manufacturers such as Yamaha and Kawai.
The spirit of "Yaramaika" also translates to Hamamatsu's agriculture industry. Before World War Two, the Mikatahara Plateau was wild and desolate but after the war, the land was reclaimed for agricultural purposes. Today, Hamamatsu's agriculture industry continues to thrive, churning out large quantities of produce such as mikan (mandarin orange), persimmons, green onions, and sweet potatoes and many more.
This healthy agriculture industry is due largely to Hamamatsu's favourable natural conditions of a mild climate and abundant water. Strategically located between Tokyo and Osaka, Hamamatsu is surrounded by the Akaishi mountains in the north, the Tenryu River in the east, and the Nakatajima dunes in the south. To the west, you'll find the beautiful Lake Hamana, which is the tenth-largest lake in Japan. As its name suggests, this is where the renowned Lake Hamana eel is cultivated for commercial purposes.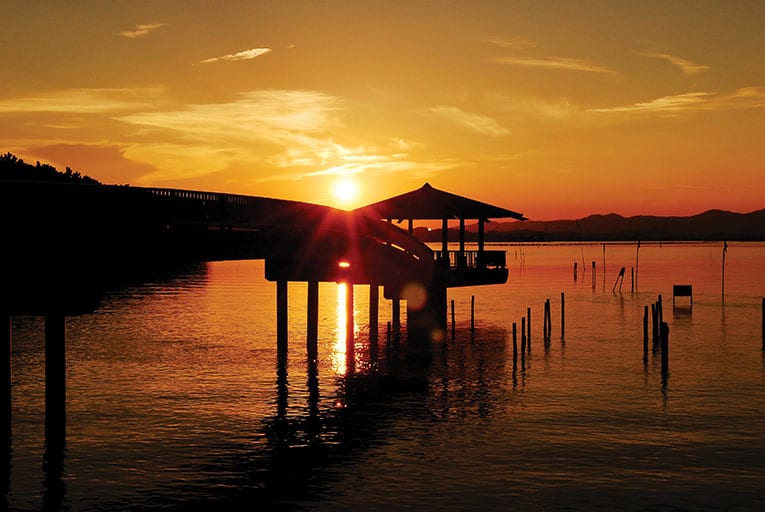 In the following pages, you'll find out more about what makes the Lake Hamana eel so famous as well as an in-depth look into the people, places, and produce of this fascinating city. Happy reading!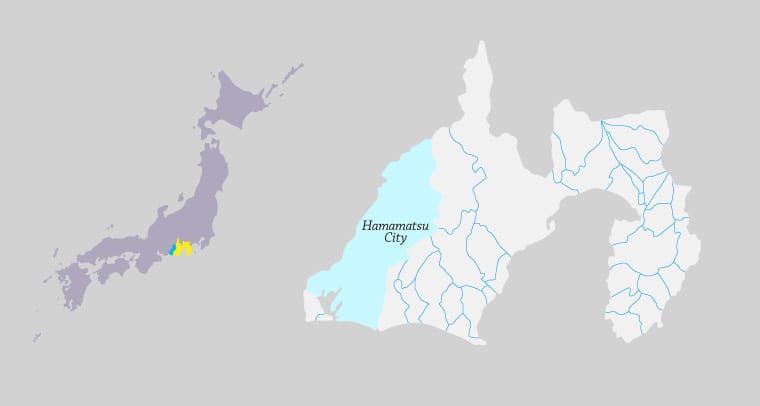 >>Read more about Hamamatsu Foods
>>Read more about Hamamatsu Producers
>>Read more about Hamamatsu Sights
>>Read more about Hamamatsu Souvenir
(TEXT Vanessa Tai  Photography Yoshio Okamoto)