Feb 5, 2020
Go on a holiday of a lifetime in Japan's rustic heartland.
Located in the Chubu region of Honshu island, Aichi Prefecture is almost smack in the middle of Japan. The largest city here is Nagoya, while the economic powerhouse of the area is the automotive industry, home to the Toyota Motor Corporation, the world's largest carmaker.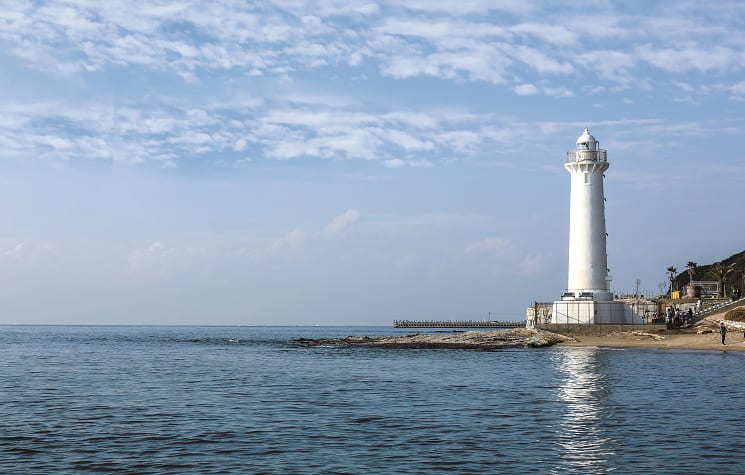 Leaving behind the urban areas and travelling south down the Chita Peninsula can reveal some off-the-beaten-track gems. Start your journey in the city of Handa, fragrant with its heady history of brewing some of the best sake and vinegar in the country. Then move down to Mihama, with its idyllic flower and fruit farms extending as far as the eye can see, with fields glazed with the gold of graceful sun flowers under vast blue skies of endless sunshine. Follow the coast down past pristine beaches and crashing waves, all the way to the seaside resort island of Himakajima in Mikawa Bay before making your way back up to Tokoname, with its storied history of pottery making. Located next to Chubu Centrair International Airport, this gateway city is the perfect place to end your southern Aichi adventure.
Through your journey, your taste buds will be taken on a rich odyssey as well. With Aichi's coastal geography, you'll find some of Japan's very best seafood. Meat lovers can also rejoice, as pork from specially bred pigs and beef from cattle unique to the region provide a satisfying experience that cannot be replicated anywhere else in the country. City dwellers will be delighted by sophisticated offerings by chefs passionate about their craft, in charming cafés and restaurants located in small villages, lush gardens and even a converted clay kiln.
Turn the page and let the adventure begin.
>>The bond between Mihama and Singapore
>>Interview with the Owner of Joyful Farm Unoike
>>Nihon Fukushi University – MAKING A MARK
>>5 Best Places to Visit and 3 Meals in Mihama
>>Gastronomic Museums of Handa
>>The Attractions and Accommodations in Tokoname
>>Tokoname tour at INAX MUSEUMS
>>The best eats and drinks to be found in Tokoname
>>The Best food and activity at Chubu Centrair International Airport